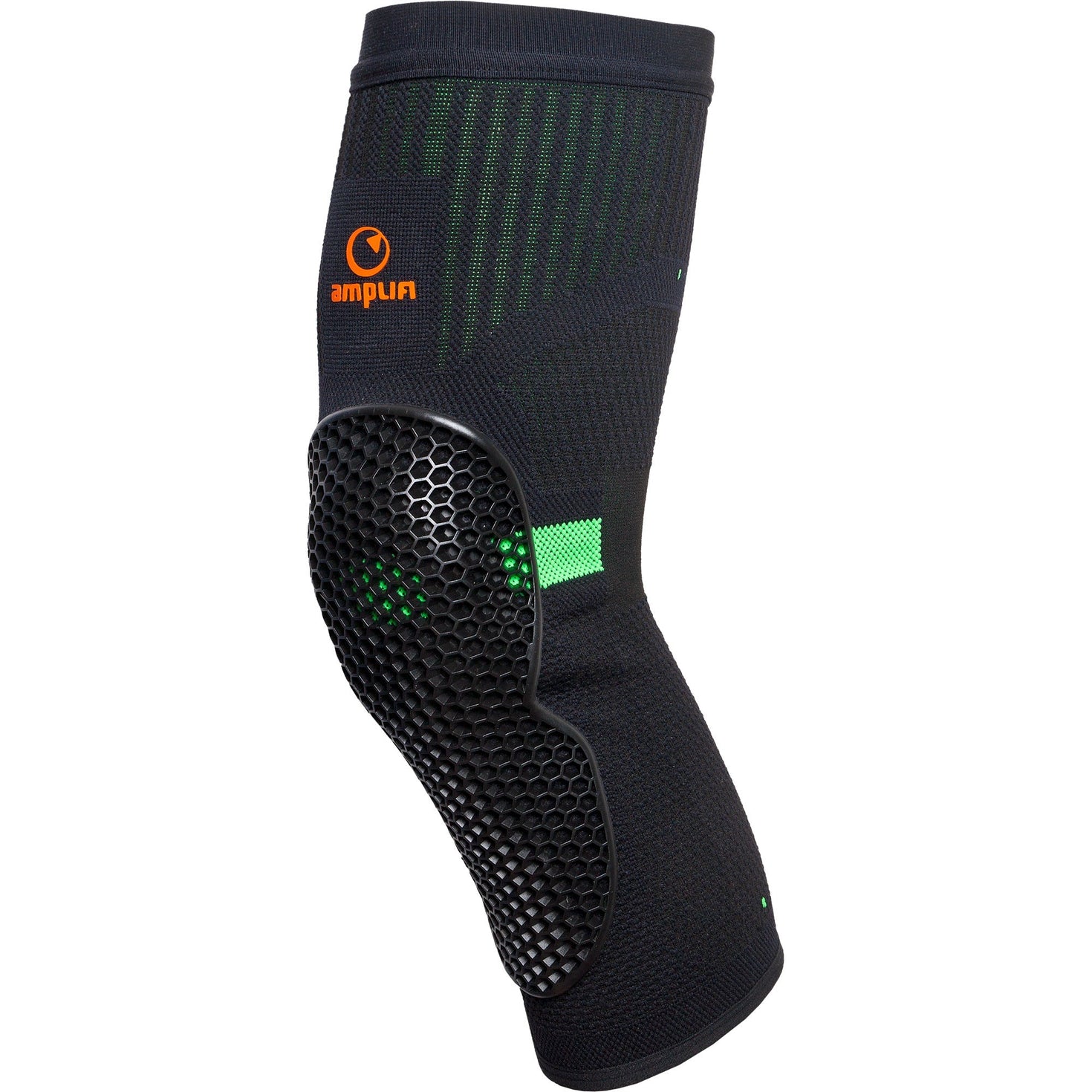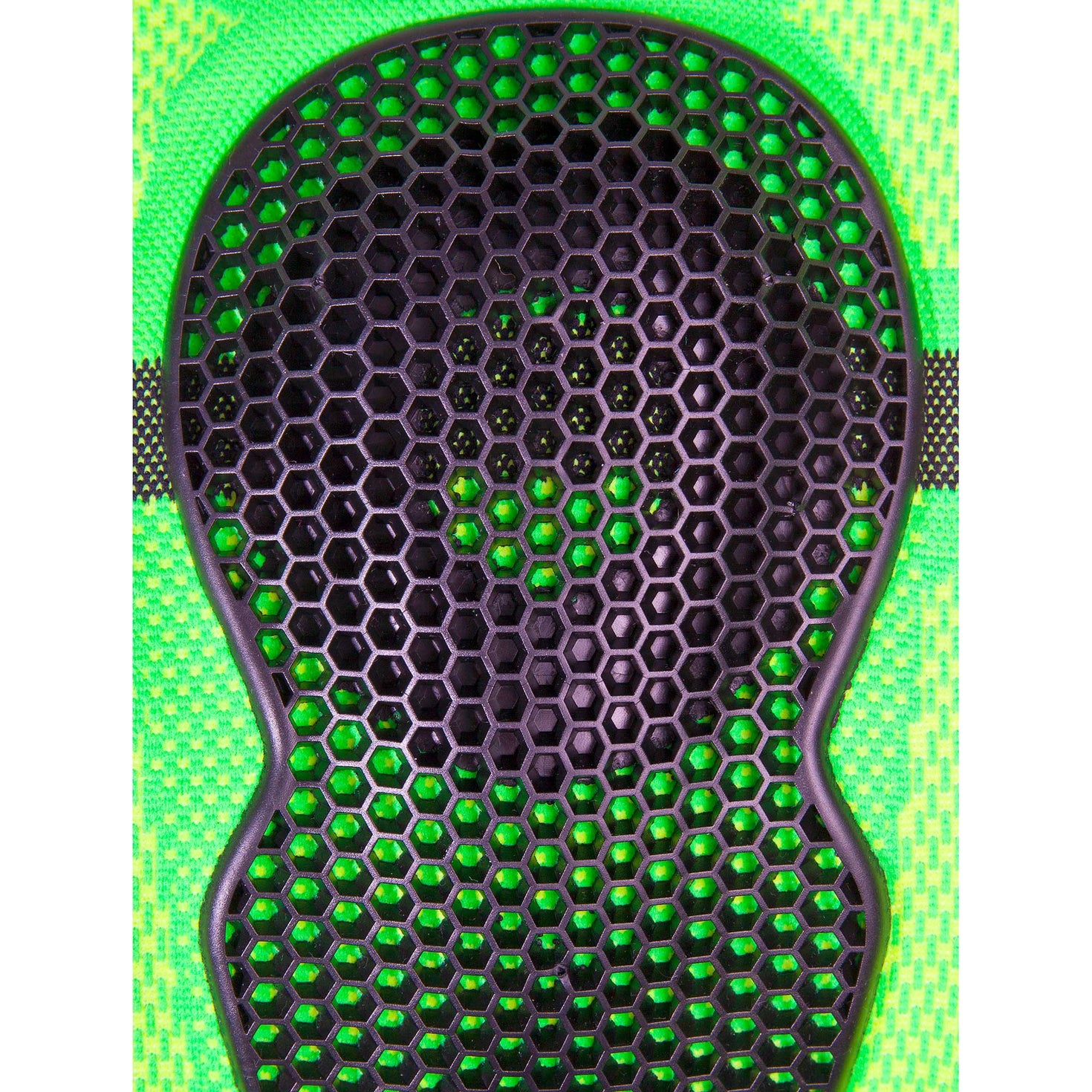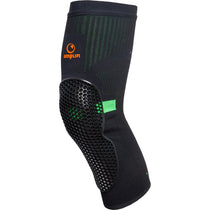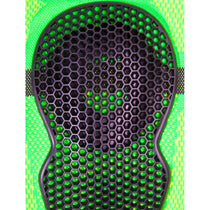 PRODUCT INFORMATION
Features
Tech Talk
Weight
{ "variants": [ { "id": 43567220588811, "pictures": [ "https://cdn.shopify.com/s/files/1/0577/8377/9533/files/AMPLIFI_MKXKnee_laurelgreen1.jpg?v=1652089231", "https://cdn.shopify.com/s/files/1/0577/8377/9533/files/MKXKneeDisc.jpg?v=1655115968", "https://cdn.shopify.com/s/files/1/0577/8377/9533/files/AMPLIFI_MKXKnee_laurelgreen2.jpg?v=1652089231", "https://cdn.shopify.com/s/files/1/0577/8377/9533/files/AMPLIFI_MKXKnee_laurelgreen3.jpg?v=1652089231", "https://cdn.shopify.com/s/files/1/0577/8377/9533/files/AMPLIFI_MKXKnee_specs_9d09707d-739d-418e-893b-a2a6048d7db3.jpg?v=1637596040", "https://cdn.shopify.com/s/files/1/0577/8377/9533/files/AMPLIFI_MKXKnee_action.jpg?v=1637596041" ], "length:": "", "width:": "", "height:": "", "specs": "" }, { "id": 43567220621579, "pictures": [ "https://cdn.shopify.com/s/files/1/0577/8377/9533/files/AMPLIFI_MKX_Knee_blackteal_front.jpg?v=1637596040", "https://cdn.shopify.com/s/files/1/0577/8377/9533/files/AMPLIFI_MKX_Knee_blackteal_back.jpg?v=1637596040", "https://cdn.shopify.com/s/files/1/0577/8377/9533/files/AMPLIFI_MKXKnee_specs.jpg?v=1637595402", "https://cdn.shopify.com/s/files/1/0577/8377/9533/files/AMPLIFI_MKXKnee_action2.jpg?v=1637595402", "https://cdn.shopify.com/s/files/1/0577/8377/9533/files/AMPLIFI_MKX_Knee_patellaring.jpg?v=1637595402", "https://cdn.shopify.com/s/files/1/0577/8377/9533/files/AMPLIFI_MKX_Knee_hemsilicone.jpg?v=1637595402" ], "length:": "", "width:": "", "height:": "", "specs": "" }, { "id": 43567220654347, "pictures": [ "https://cdn.shopify.com/s/files/1/0577/8377/9533/files/AMPLIFI_MKXKNEE_orangeluckygreen1.jpg?v=1651753194", "https://cdn.shopify.com/s/files/1/0577/8377/9533/files/AMPLIFI_MKXKNEE_orangeluckygreen.jpg?v=1651753194", "https://cdn.shopify.com/s/files/1/0577/8377/9533/files/MKXKneeDisc.jpg?v=1655115968", "https://cdn.shopify.com/s/files/1/0577/8377/9533/files/AMPLIFI_MKXKnee_laurelgreen3.jpg?v=1652089231", "https://cdn.shopify.com/s/files/1/0577/8377/9533/files/AMPLIFI_MKXKnee_specs_9d09707d-739d-418e-893b-a2a6048d7db3.jpg?v=1637596040", "https://cdn.shopify.com/s/files/1/0577/8377/9533/files/AMPLIFI_MKXKnee_action.jpg?v=1637596041" ], "length:": "", "width:": "", "height:": "", "specs": "" }, { "id": 43567220687115, "pictures": [ "https://cdn.shopify.com/s/files/1/0577/8377/9533/files/AMPLIFI_MKX_Knee_phosphorgreen_front.jpg?v=1637595402", "https://cdn.shopify.com/s/files/1/0577/8377/9533/files/AMPLIFI_MKX_Knee_phosphorgreen_back.jpg?v=1637595402", "https://cdn.shopify.com/s/files/1/0577/8377/9533/files/AMPLIFI_MKX_Knee_patellaring.jpg?v=1637595402", "https://cdn.shopify.com/s/files/1/0577/8377/9533/files/AMPLIFI_MKX_Knee_hemsilicone.jpg?v=1637595402", "https://cdn.shopify.com/s/files/1/0577/8377/9533/files/AMPLIFI_MKXKnee_specs.jpg?v=1637595402", "https://cdn.shopify.com/s/files/1/0577/8377/9533/files/AMPLIFI_MKXKnee_action2.jpg?v=1637595402" ], "length:": "", "width:": "", "height:": "", "specs": "" }, { "id": 43567220719883, "pictures": [ "https://cdn.shopify.com/s/files/1/0577/8377/9533/files/AMPLIFI_MKXKnee_laurelgreen1.jpg?v=1652089231", "https://cdn.shopify.com/s/files/1/0577/8377/9533/files/AMPLIFI_MKXKnee_laurelgreen2.jpg?v=1652089231", "https://cdn.shopify.com/s/files/1/0577/8377/9533/files/AMPLIFI_MKXKnee_laurelgreen3.jpg?v=1652089231", "https://cdn.shopify.com/s/files/1/0577/8377/9533/files/MKXKneeDisc.jpg?v=1655115968", "https://cdn.shopify.com/s/files/1/0577/8377/9533/files/AMPLIFI_MKXKnee_specs_9d09707d-739d-418e-893b-a2a6048d7db3.jpg?v=1637596040", "https://cdn.shopify.com/s/files/1/0577/8377/9533/files/AMPLIFI_MKXKnee_action.jpg?v=1637596041" ], "length:": "", "width:": "", "height:": "", "specs": "" }, { "id": 43567220752651, "pictures": [ "https://cdn.shopify.com/s/files/1/0577/8377/9533/files/AMPLIFI_MKX_Knee_blackteal_front.jpg?v=1637596040", "https://cdn.shopify.com/s/files/1/0577/8377/9533/files/AMPLIFI_MKX_Knee_blackteal_back.jpg?v=1637596040", "https://cdn.shopify.com/s/files/1/0577/8377/9533/files/AMPLIFI_MKXKnee_specs.jpg?v=1637595402", "https://cdn.shopify.com/s/files/1/0577/8377/9533/files/AMPLIFI_MKXKnee_action2.jpg?v=1637595402", "https://cdn.shopify.com/s/files/1/0577/8377/9533/files/AMPLIFI_MKX_Knee_patellaring.jpg?v=1637595402", "https://cdn.shopify.com/s/files/1/0577/8377/9533/files/AMPLIFI_MKX_Knee_hemsilicone.jpg?v=1637595402" ], "length:": "", "width:": "", "height:": "", "specs": "" }, { "id": 43567220785419, "pictures": [ "https://cdn.shopify.com/s/files/1/0577/8377/9533/files/AMPLIFI_MKXKNEE_orangeluckygreen1.jpg?v=1651753194", "https://cdn.shopify.com/s/files/1/0577/8377/9533/files/AMPLIFI_MKXKNEE_orangeluckygreen.jpg?v=1651753194", "https://cdn.shopify.com/s/files/1/0577/8377/9533/files/MKXKneeDisc.jpg?v=1655115968", "https://cdn.shopify.com/s/files/1/0577/8377/9533/files/AMPLIFI_MKXKnee_laurelgreen3.jpg?v=1652089231", "https://cdn.shopify.com/s/files/1/0577/8377/9533/files/AMPLIFI_MKXKnee_specs_9d09707d-739d-418e-893b-a2a6048d7db3.jpg?v=1637596040", "https://cdn.shopify.com/s/files/1/0577/8377/9533/files/AMPLIFI_MKXKnee_action.jpg?v=1637596041" ], "length:": "", "width:": "", "height:": "", "specs": "" }, { "id": 43567220818187, "pictures": [ "https://cdn.shopify.com/s/files/1/0577/8377/9533/files/AMPLIFI_MKX_Knee_phosphorgreen_front.jpg?v=1637595402", "https://cdn.shopify.com/s/files/1/0577/8377/9533/files/AMPLIFI_MKX_Knee_phosphorgreen_back.jpg?v=1637595402", "https://cdn.shopify.com/s/files/1/0577/8377/9533/files/AMPLIFI_MKX_Knee_patellaring.jpg?v=1637595402", "https://cdn.shopify.com/s/files/1/0577/8377/9533/files/AMPLIFI_MKX_Knee_hemsilicone.jpg?v=1637595402", "https://cdn.shopify.com/s/files/1/0577/8377/9533/files/AMPLIFI_MKXKnee_specs.jpg?v=1637595402", "https://cdn.shopify.com/s/files/1/0577/8377/9533/files/AMPLIFI_MKXKnee_action2.jpg?v=1637595402" ], "length:": "", "width:": "", "height:": "", "specs": "" }, { "id": 43567220850955, "pictures": [ "https://cdn.shopify.com/s/files/1/0577/8377/9533/files/AMPLIFI_MKXKnee_laurelgreen1.jpg?v=1652089231", "https://cdn.shopify.com/s/files/1/0577/8377/9533/files/AMPLIFI_MKXKnee_laurelgreen2.jpg?v=1652089231", "https://cdn.shopify.com/s/files/1/0577/8377/9533/files/AMPLIFI_MKXKnee_laurelgreen3.jpg?v=1652089231", "https://cdn.shopify.com/s/files/1/0577/8377/9533/files/MKXKneeDisc.jpg?v=1655115968", "https://cdn.shopify.com/s/files/1/0577/8377/9533/files/AMPLIFI_MKXKnee_specs_9d09707d-739d-418e-893b-a2a6048d7db3.jpg?v=1637596040", "https://cdn.shopify.com/s/files/1/0577/8377/9533/files/AMPLIFI_MKXKnee_action.jpg?v=1637596041" ], "length:": "", "width:": "", "height:": "", "specs": "" }, { "id": 43567220883723, "pictures": [ "https://cdn.shopify.com/s/files/1/0577/8377/9533/files/AMPLIFI_MKX_Knee_blackteal_front.jpg?v=1637596040", "https://cdn.shopify.com/s/files/1/0577/8377/9533/files/AMPLIFI_MKX_Knee_blackteal_back.jpg?v=1637596040", "https://cdn.shopify.com/s/files/1/0577/8377/9533/files/AMPLIFI_MKXKnee_specs.jpg?v=1637595402", "https://cdn.shopify.com/s/files/1/0577/8377/9533/files/AMPLIFI_MKXKnee_action2.jpg?v=1637595402", "https://cdn.shopify.com/s/files/1/0577/8377/9533/files/AMPLIFI_MKX_Knee_patellaring.jpg?v=1637595402", "https://cdn.shopify.com/s/files/1/0577/8377/9533/files/AMPLIFI_MKX_Knee_hemsilicone.jpg?v=1637595402" ], "length:": "", "width:": "", "height:": "", "specs": "" }, { "id": 43567220916491, "pictures": [ "https://cdn.shopify.com/s/files/1/0577/8377/9533/files/AMPLIFI_MKXKNEE_orangeluckygreen1.jpg?v=1651753194", "https://cdn.shopify.com/s/files/1/0577/8377/9533/files/AMPLIFI_MKXKNEE_orangeluckygreen.jpg?v=1651753194", "https://cdn.shopify.com/s/files/1/0577/8377/9533/files/MKXKneeDisc.jpg?v=1655115968", "https://cdn.shopify.com/s/files/1/0577/8377/9533/files/AMPLIFI_MKXKnee_laurelgreen3.jpg?v=1652089231", "https://cdn.shopify.com/s/files/1/0577/8377/9533/files/AMPLIFI_MKXKnee_specs_9d09707d-739d-418e-893b-a2a6048d7db3.jpg?v=1637596040", "https://cdn.shopify.com/s/files/1/0577/8377/9533/files/AMPLIFI_MKXKnee_action.jpg?v=1637596041" ], "length:": "", "width:": "", "height:": "", "specs": "" }, { "id": 43567220949259, "pictures": [ "https://cdn.shopify.com/s/files/1/0577/8377/9533/files/AMPLIFI_MKX_Knee_phosphorgreen_front.jpg?v=1637595402", "https://cdn.shopify.com/s/files/1/0577/8377/9533/files/AMPLIFI_MKX_Knee_phosphorgreen_back.jpg?v=1637595402", "https://cdn.shopify.com/s/files/1/0577/8377/9533/files/AMPLIFI_MKX_Knee_patellaring.jpg?v=1637595402", "https://cdn.shopify.com/s/files/1/0577/8377/9533/files/AMPLIFI_MKX_Knee_hemsilicone.jpg?v=1637595402", "https://cdn.shopify.com/s/files/1/0577/8377/9533/files/AMPLIFI_MKXKnee_specs.jpg?v=1637595402", "https://cdn.shopify.com/s/files/1/0577/8377/9533/files/AMPLIFI_MKXKnee_action2.jpg?v=1637595402" ], "length:": "", "width:": "", "height:": "", "specs": "" }, { "id": 43567220982027, "pictures": [ "https://cdn.shopify.com/s/files/1/0577/8377/9533/files/AMPLIFI_MKXKnee_laurelgreen1.jpg?v=1652089231", "https://cdn.shopify.com/s/files/1/0577/8377/9533/files/AMPLIFI_MKXKnee_laurelgreen2.jpg?v=1652089231", "https://cdn.shopify.com/s/files/1/0577/8377/9533/files/AMPLIFI_MKXKnee_laurelgreen3.jpg?v=1652089231", "https://cdn.shopify.com/s/files/1/0577/8377/9533/files/MKXKneeDisc.jpg?v=1655115968", "https://cdn.shopify.com/s/files/1/0577/8377/9533/files/AMPLIFI_MKXKnee_specs_9d09707d-739d-418e-893b-a2a6048d7db3.jpg?v=1637596040", "https://cdn.shopify.com/s/files/1/0577/8377/9533/files/AMPLIFI_MKXKnee_action.jpg?v=1637596041" ], "length:": "", "width:": "", "height:": "", "specs": "" }, { "id": 43567221014795, "pictures": [ "https://cdn.shopify.com/s/files/1/0577/8377/9533/files/AMPLIFI_MKX_Knee_blackteal_front.jpg?v=1637596040", "https://cdn.shopify.com/s/files/1/0577/8377/9533/files/AMPLIFI_MKX_Knee_blackteal_back.jpg?v=1637596040", "https://cdn.shopify.com/s/files/1/0577/8377/9533/files/AMPLIFI_MKXKnee_specs.jpg?v=1637595402", "https://cdn.shopify.com/s/files/1/0577/8377/9533/files/AMPLIFI_MKXKnee_action2.jpg?v=1637595402", "https://cdn.shopify.com/s/files/1/0577/8377/9533/files/AMPLIFI_MKX_Knee_patellaring.jpg?v=1637595402", "https://cdn.shopify.com/s/files/1/0577/8377/9533/files/AMPLIFI_MKX_Knee_hemsilicone.jpg?v=1637595402" ], "length:": "", "width:": "", "height:": "", "specs": "" }, { "id": 43567221047563, "pictures": [ "https://cdn.shopify.com/s/files/1/0577/8377/9533/files/AMPLIFI_MKXKNEE_orangeluckygreen1.jpg?v=1651753194", "https://cdn.shopify.com/s/files/1/0577/8377/9533/files/AMPLIFI_MKXKNEE_orangeluckygreen.jpg?v=1651753194", "https://cdn.shopify.com/s/files/1/0577/8377/9533/files/MKXKneeDisc.jpg?v=1655115968", "https://cdn.shopify.com/s/files/1/0577/8377/9533/files/AMPLIFI_MKXKnee_laurelgreen3.jpg?v=1652089231", "https://cdn.shopify.com/s/files/1/0577/8377/9533/files/AMPLIFI_MKXKnee_specs_9d09707d-739d-418e-893b-a2a6048d7db3.jpg?v=1637596040", "https://cdn.shopify.com/s/files/1/0577/8377/9533/files/AMPLIFI_MKXKnee_action.jpg?v=1637596041" ], "length:": "", "width:": "", "height:": "", "specs": "" }, { "id": 43567221080331, "pictures": [ "https://cdn.shopify.com/s/files/1/0577/8377/9533/files/AMPLIFI_MKX_Knee_phosphorgreen_front.jpg?v=1637595402", "https://cdn.shopify.com/s/files/1/0577/8377/9533/files/AMPLIFI_MKX_Knee_phosphorgreen_back.jpg?v=1637595402", "https://cdn.shopify.com/s/files/1/0577/8377/9533/files/AMPLIFI_MKX_Knee_patellaring.jpg?v=1637595402", "https://cdn.shopify.com/s/files/1/0577/8377/9533/files/AMPLIFI_MKX_Knee_hemsilicone.jpg?v=1637595402", "https://cdn.shopify.com/s/files/1/0577/8377/9533/files/AMPLIFI_MKXKnee_specs.jpg?v=1637595402", "https://cdn.shopify.com/s/files/1/0577/8377/9533/files/AMPLIFI_MKXKnee_action2.jpg?v=1637595402" ], "length:": "", "width:": "", "height:": "", "specs": "" } ] }
Features
Air Circulation - Air Circulation is AMPLIFI's specially designed ventilation system for temperature regulation.

CE marking - The CE marking indicates conformity with strict health, safety, and environmental protection standards. It is mandatory for certain products sold within the European Economic Area.

Non-Slip Grip - Non-Slip Grip guarantees a perfect fit with extra silicone or embossed foam rubber on hem openings. It also keeps your gear in the right place for maximum comfort and protection.


Tech Talk
Translation missing: en.products.Product_Descriptions.tech_articulating_design

Translation missing: en.products.Product_Descriptions.tech_body_map_construction

Lightweight Construction - Lightweight constructions are a synonym for ideal load-oriented use of materials and design principles for ultimate user advantages. As an example methods of nature are imitated for smart product design.

MKX - MKX is the latest in flexible protection. It uses strain-rate-sensitive silicone and comb technology to give you an ultra-slim, flexible material that can be incorporated directly into a garment. Activated on impact, it absorbs and dissipates force like a boss and can withstand multiple hits. It is also moisture-wicking, breathable, temperature-stable and easy to clean.

Seamless Knit - A 3D-knitted second skin gives you the perfect fit, unbelievable flexibility and full breathability. The fact that there are no seams means the level of comfort is unbeatable.

ZeroWaste Production - During the injection process of the MKX protectors every offcut and leftover is upcycled into a new protector.


You may also like