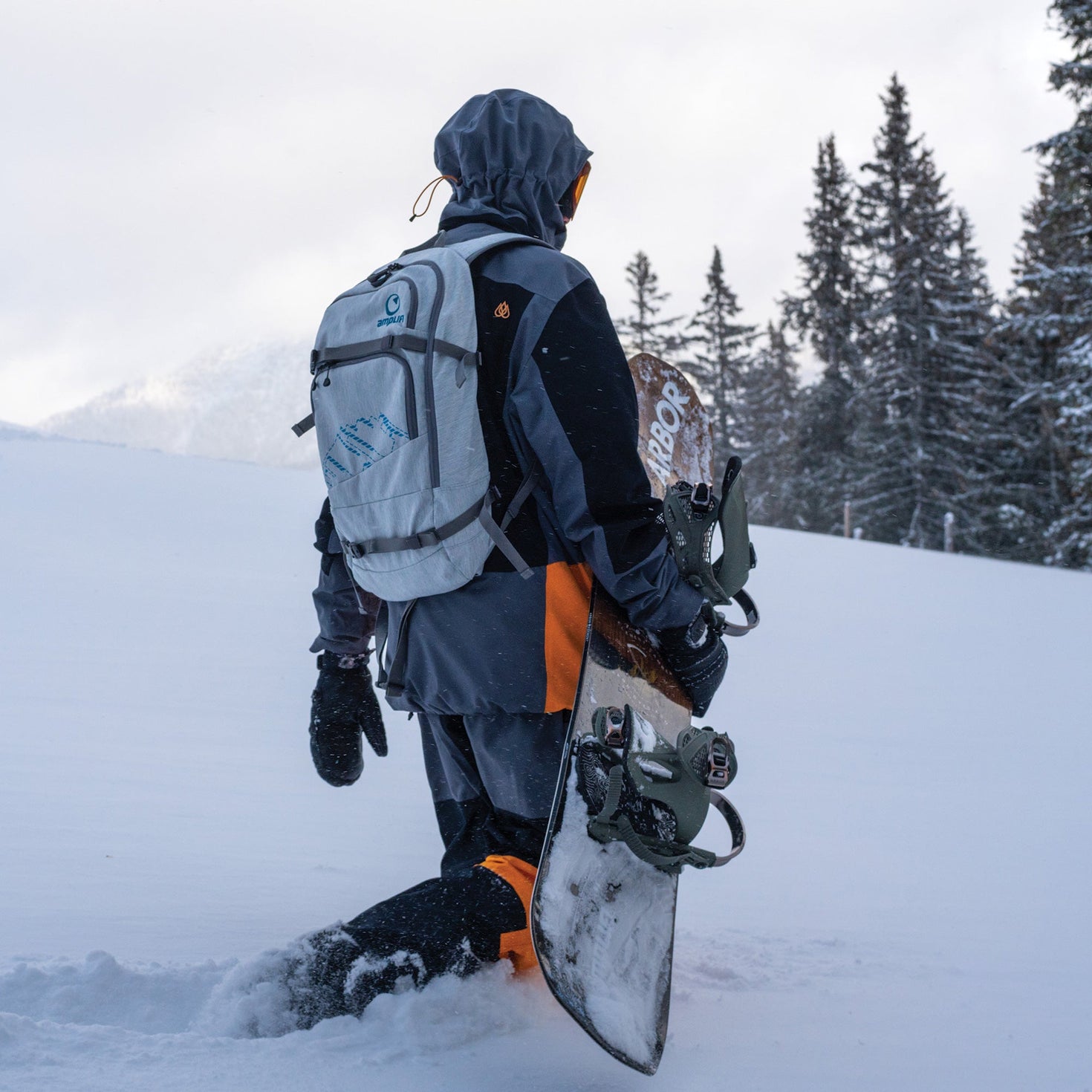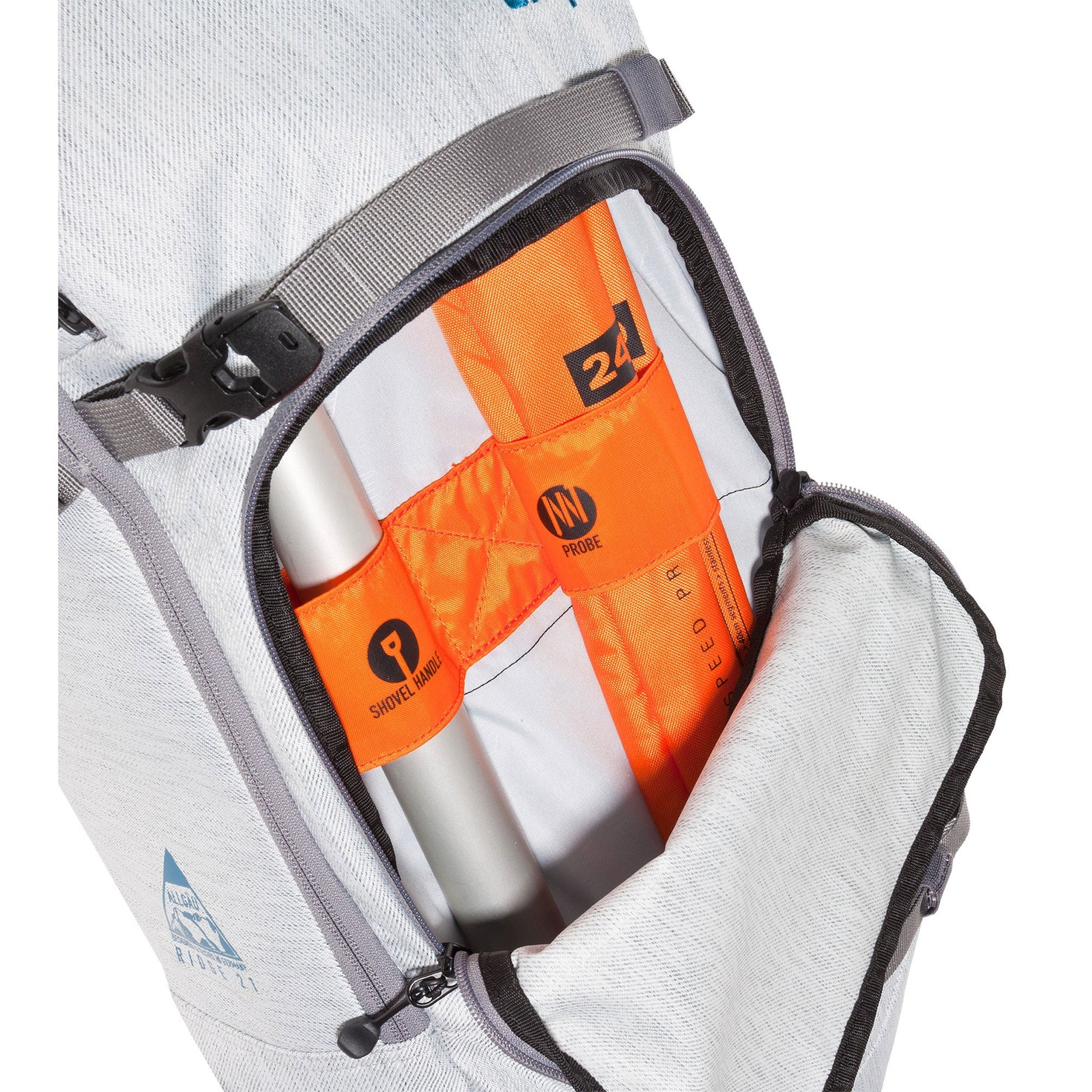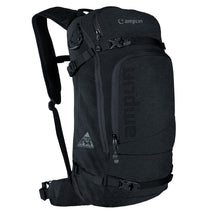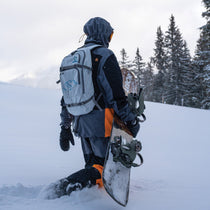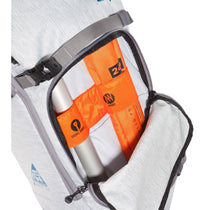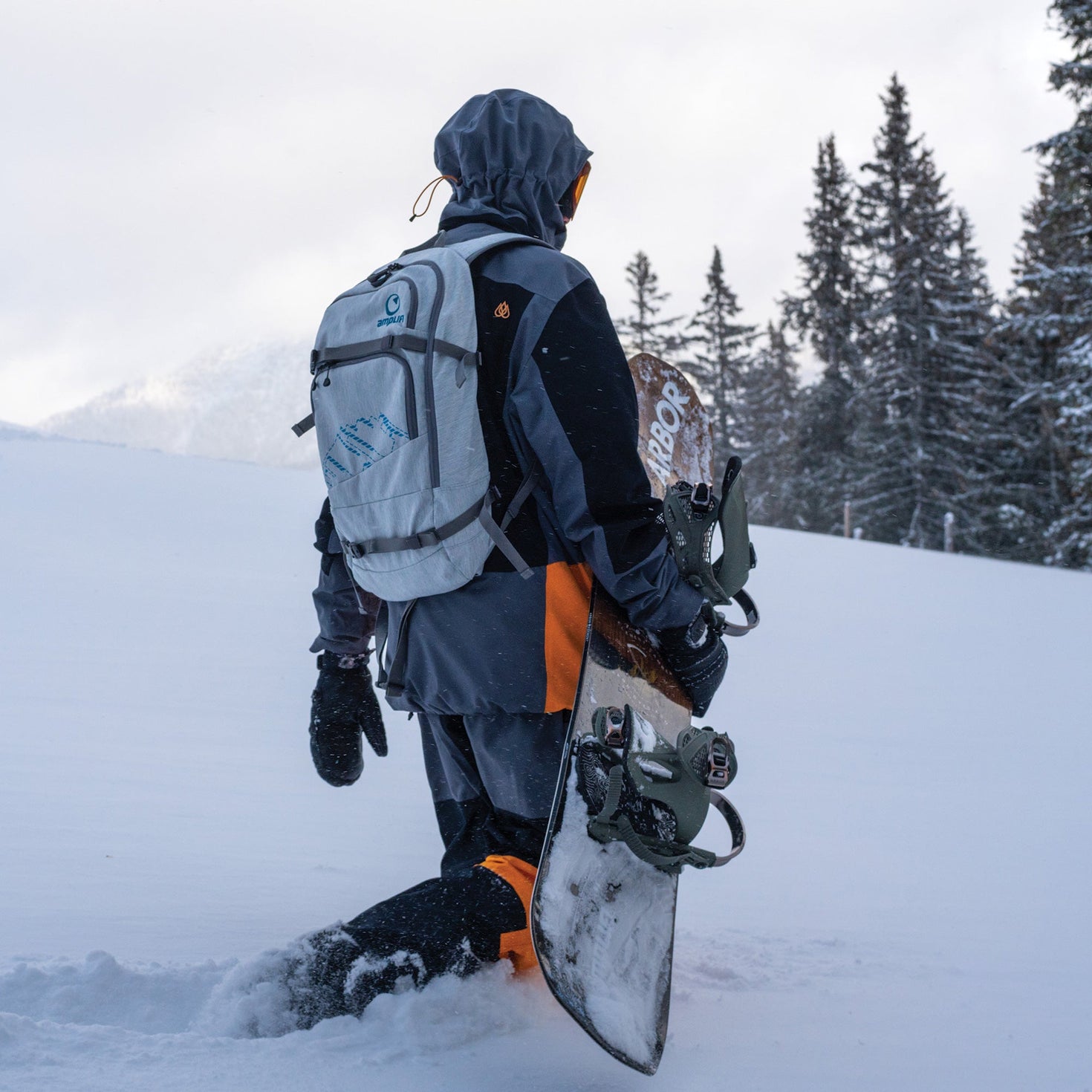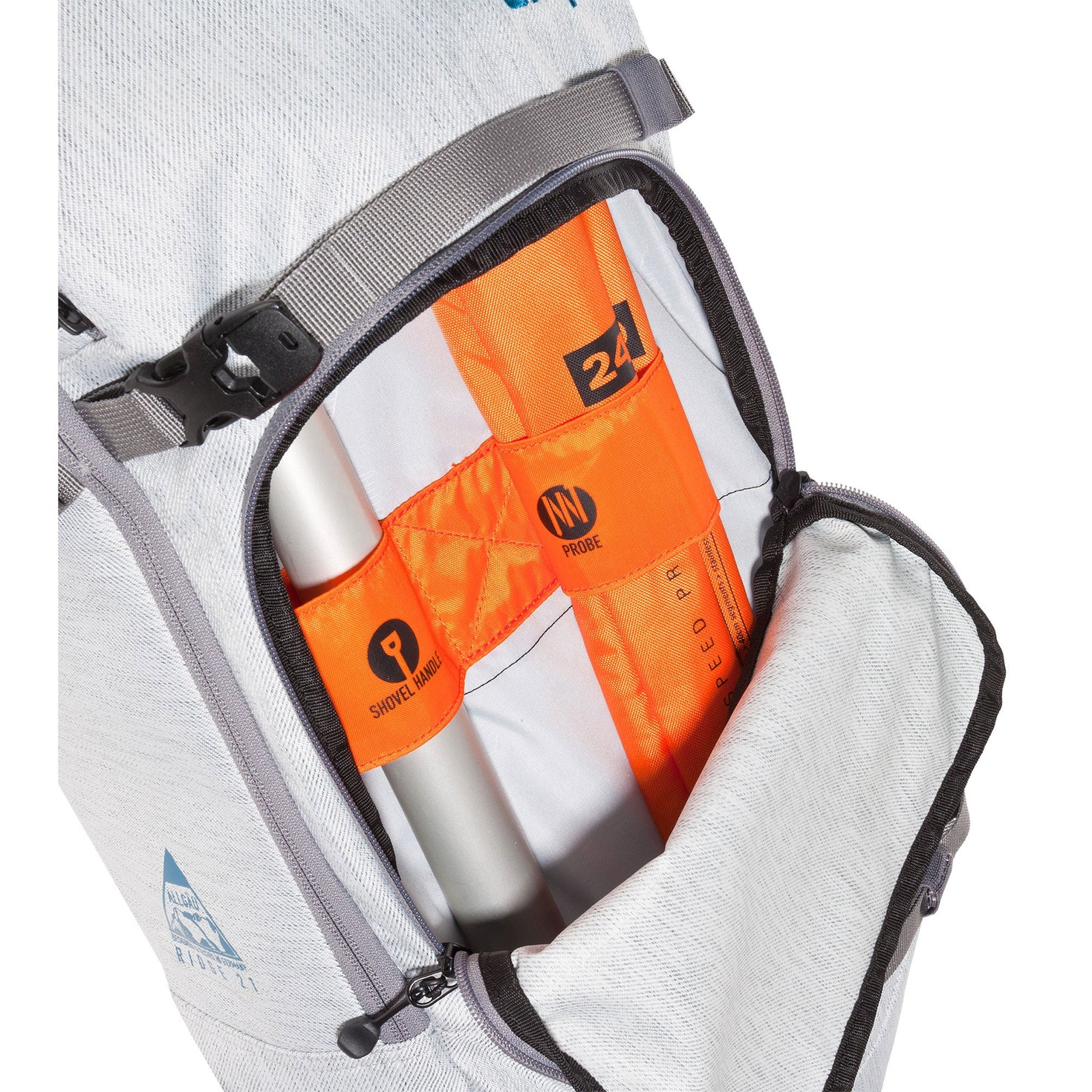 PRODUCT INFORMATION
Features
Tech Talk
Material
Weight
{ "variants": [ { "id": 44471587864843, "pictures": [ "", "", "", "", "", "" ], "length:": "", "width:": "", "height:": "", "specs": "" } ] }
Features
Adjustable Hip Belt - The Adjustable Hip Belt is fully adjustable for the perfect fit.

Air Circulation - Air Circulation is AMPLIFI's specially designed ventilation system for temperature regulation.

Avalanche Equipment Storage - Avalanche Equipment Storage gives you generous volume for backcountry expeditions.

Custom-Mold Zipper-Pullers - Custom-Mold Zipper-Pullers are super-stretchy and make it easy to put on and take off gear no matter what the conditions.

Goggle Pocket - The Goggle Pocket is a specially lined, easy-access, safe stash for your goggles.

Key Clip - The Key Clip keeps your keys high and handy - no more digging around the bottom of your bag!

Multifunction Loops - Multifunction Loops can take absolutely anything from protection gear to clothing.

Signal Whistle - The integrated Signal Whistle in the sternum belt is a way for you to call for help if you're in trouble.

Skateboard Carry System - The Skateboard Carry System is a convenient way to take your skate wherever you go.

Ski Carry System (A-Frame) - The Ski Carry System (A-Frame) is a convenient, comfortable way to carry your skis on tours.

Snowboard Carry System - The Snowboard Carry System is an easy way to get your board around on anything from long hikes out of bounds to the stroll from your car to the lift.

Snowshoe Carry System - The Snow Shoe Carry System gives you a place to stash your snowshoes once you find your line.

SOS Tag - The SOS Tag provides all necessary information for alpine emergency situations.

Sunglass Pocket - The Sunglass Pocket is a specially lined, easy-access, safe stash for your shades.


Tech Talk
Translation missing: en.products.Product_Descriptions.tech_body_map_construction

Lightweight Construction - Lightweight constructions are a synonym for ideal load-oriented use of materials and design principles for ultimate user advantages. As an example methods of nature are imitated for smart product design.

TRIPL3 Flow System - The TRIPL3 Flow System is a 3-way backpack ventilation system with a hex mesh construction to increase ventilation around the spine.


Material
100% Recycled PET - Collected PET bottles are granulated, melted and spun into new yarn for our bags and backpacks. This process is free of petroluem based resources and reduces the CO2 footprint by 50%.

3D Honeycomb Mesh - 3D Honeycomb Mesh is a super-moisture-wicking fabric that provides awesome ventilation and an amazing wearing climate.

High-Performance Accessories - The High-Performance Accessories that enhance our designs are provided by quality suppliers like Duraflex, ITW Nexus and WOOJIN Plastics. All parts made with recycled materials and are bluesign® approved.

MIPAN® regen - MIPAN® regen is the world's first recycled nylon filament yarn made for textile usage. It is made from pre-consumer waste. In the manufacturing process the uptake rate of petroleum resources is reduced significantly. The yarn has a 100% Global Recycle Standard (GRS) certification.

YKK Zippers - YKK Zippers give you maximum quality and friction-free functionality in any conditions. They comply with the OEKO-TEX® Standard 100, which analyzes potentially harmful substances in textiles.